Chatham Central High School agriculture teacher cultivates potential in his students and offers a firsthand look into the horticulture industry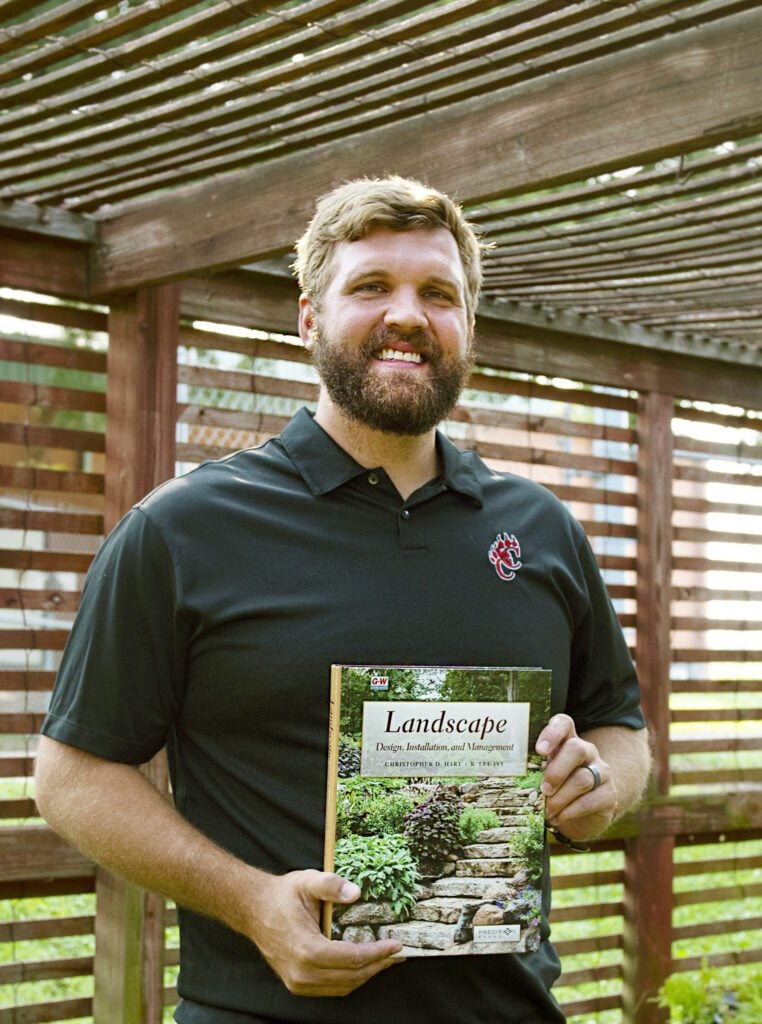 Words and Photography by CC Kallam
Christopher Hart knows firsthand the impact of having a good mentor. He says Julian Smith, his agriculture teacher at Chatham Central High School, "saw something [in me], and at that time I didn't see it in myself." Christopher was a senior at N.C. State when Julian suggested he consider teaching as a profession.
Christopher earned a bachelor's degree in horticultural science and agricultural business management and then his master's in agricultural education – both at N.C. State. He returned to Bear Creek in 2010 to take over the agriculture program when Julian retired after 40 years of teaching.
"I was blessed to inherit all this," says Christopher, who grew up on a cattle farm. "Agriculture has been a part of my life, my whole life."
The high school program was established in 1959 and continues to open doors for students to discover careers in agriculture, horticulture and business. "It's all about what we can do to prepare them for successful careers outside of the classroom," he says. Agriculture and agribusiness – including food, forestry and fiber – contribute nearly $96 billion to the state's economy according to a recent report by N.C. Agricultural Statistics. "It's a huge industry in North Carolina, and there are just so many jobs that are related to it," he says.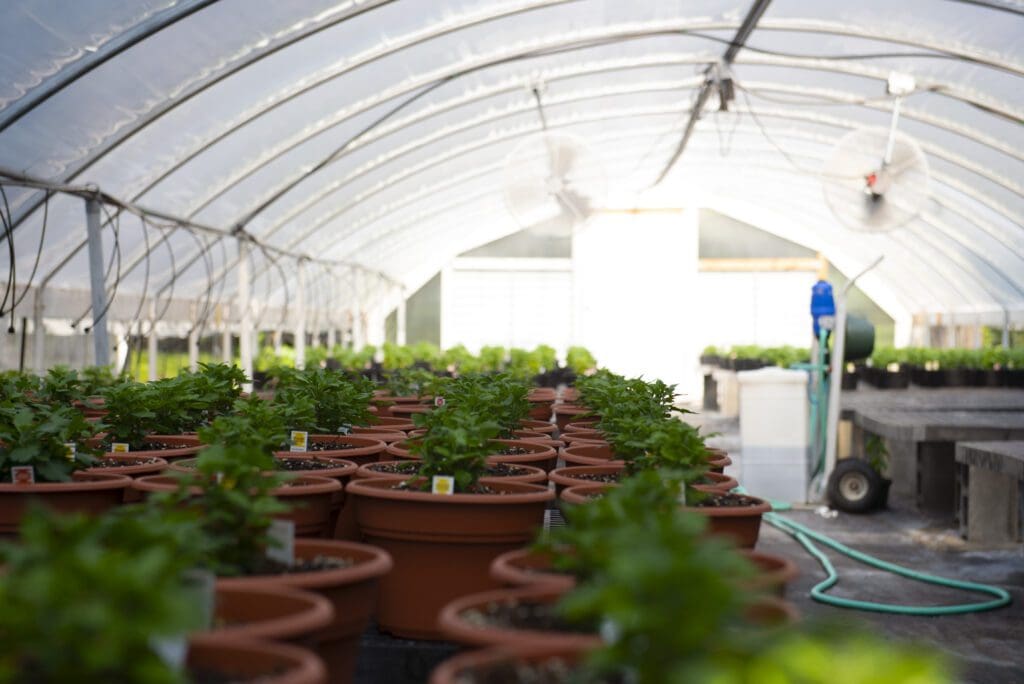 Chatham Central's ag complex sits on 5 acres off of N.C. Highway 902 and includes four greenhouses, a nursery, two cold frames, a gazebo, a landscaping area and a toolshed. A $15,000 grant from the N.C. Tobacco Trust Fund Commission made it possible to renovate an existing greenhouse and turn it into a year-round production space. Students learn a variety of landscaping and horticultural skills, like how to properly germinate seeds, propagate plants, create floral designs and set up an online point-of-sales website.
Christopher's older students, mainly juniors and seniors, gain hands-on business experience like how to read blueprints and prepare quotes for bids. Christopher explains lessons of accountability and responsibility to his classes. "If I'm supposed to finish the job in two days, and it takes me three days, the repercussions are not that bad [in class]," he says. "But in the real world, if you're a contractor and you underestimate your cost, then you don't make any money."
During the COVID-19 lockdown, students built a website and set up an online point-of-sales process to reach customers in nearby counties, like Rockingham, Randolph, Lee, Harnett and Wake. Customers would order online and pick up curbside. "And it worked out great," Christopher says.
Another real-world opportunity for students is floral work for weddings. Students produced boutonnieres, corsages and bouquets for several weddings last semester in collaboration with event planning company Bee-utiful Events.
"The most rewarding part of the job is seeing the kids grow up and be successful, whether that's in agriculture or not," Christopher says.